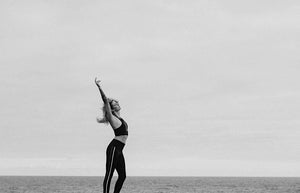 MAUI PHOTOGRAPHER, CADENCE FEELEY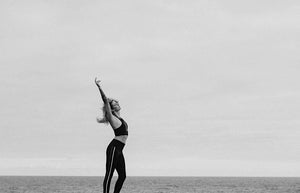 Maui based photographer Cadence Feeley has an appetite for adventure and human connection. She's a girl doing it all with heart. Whether it's getting involved on a community level, or traveling to far flung places like India, Cadence seems to find beauty and light even in darkness. Perhaps what we love most is how she captures her Maui community on film. Families in their most intimate spaces, babies being born, single mamas, marriages, engagements, and so many other milestone moments.   
We asked Cadence to answer some questions inspired by the infamous Proust Questionnaire. We hope you enjoy getting to know her through this new lens as much as we did.

What or who is the greatest love of your life? 
Dancing.    
What is your favorite occupation? 
I'm grateful to have been a full time photographer for 4 years now. It has taken me all over the world and connected me with humans I wouldn't have met otherwise. For me, the camera is a tool for connection, an opening into vulnerability. It shows people the beauty and emotion within them.  
I'm also in school right now to complete my Bachelors of Social Work. I'm learning so much about working with marginalized groups to promote social justice and change.
What is your current state of mind? 
Optimistic. I can often be emotional and spiral into depression about the chaos of our planet, but recently I've found ways to contribute, and also take care of myself simultaneously. I have hope that we can shift and change the path we are going on, and by healing ourselves and doing the work to balance our own being, we also can show up in a bigger way for our community and planet at large.   
What is your most marked characteristic?
My laugh.   
What is the quality you most like in a friend? 
Authenticity.   
Where would you most like to live? 
Maui, which is where I've been for almost a decade. When I first moved to the island, I lived for years in a 100 sq ft. jungle hut, most often barefoot and outdoors. Now I'm moving to Pāia, and excited to be able to walk to town and the beach.
I've seen a huge shift in the amount of development and tourism on the island in the last few years, and I continue to explore how I can help support the kamaʻaina and Hawaiian community. From volunteering for various non-profits, attending town meetings, and taking Hawaiian Studies and Ōlelo classes through the university, I continue to learn and show my appreciation for the island.  
Which words or phrases do you most overuse? 
"Ayyyy" every time the beat drops. 
If you were to die and come back as a person or a thing, what would it be? 
An alien.   
Which talent would you most like to have? 
Lucid dreaming.  
When and where were you happiest? 
Traveling the world and going to festivals. I attended my first festival as a little youngin' in Yosemite, called Symbiosis. I was instantly hooked, amazed at the live painting, art installations, panels and discussions, overall and open-mindedness. Since then I've attended conscious music + art festivals. Solar Eclipse Gathering, Burning Man, Basscoast, and Lightning in a Bottle have been my favorites and most influential in my life. The people I've met and moments shared have inspired me immensely.   
What do you consider your greatest achievement? 
I went from working two jobs, 7 days a week, to running a successful photography business. This took a huge amount of strength, patience, hard work and love. I'm so proud to be able to make art and support myself.   
What do you regard as the lowest depth of misery?  
I think that the lowest depth of misery is much of the suffering currently going on in the world. It breaks my heart. We have heaps of destruction, hunger, homelessness, war, and a massive plastic issue. We have an opportunity to make vast changes and shift the future of our planet—and we have the power to make choices that will contribute to a better earth.   
Thank you again Cadence, and thank you to our readers.  We look forward to bringing you more soon!
You can find out more about Cadence and her work through her Website or her Instagram.